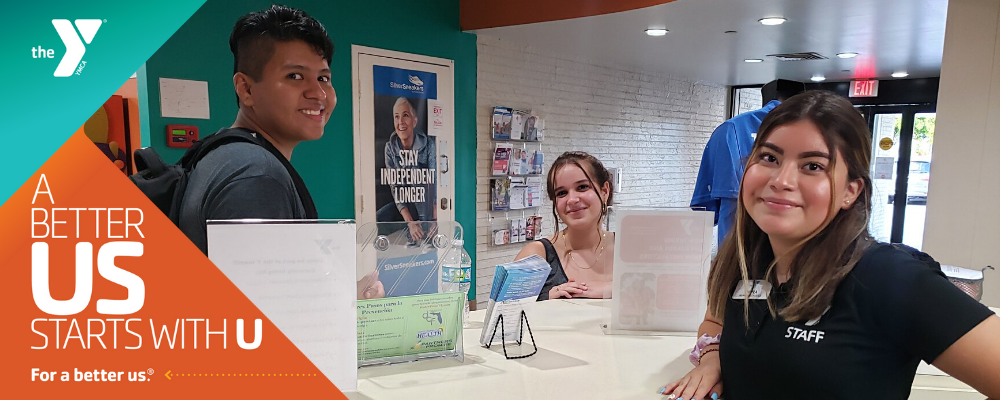 LIFEGUARD (POSTED 2/10/23)
A YMCA Lifeguard maintains safe swimming conditions in the pool, deck, and surrounding areas. Lifeguards are expected to maintain active surveillance of the pool area using rule of scanning. Knows and reviews all emergency procedures and responds to emergency situations immediately in accordance with YMCA policies, procedures, and completes related reports as required. Performs chemical testing when not guarding, as required, and takes appropriate action.  Lifeguards could be called upon to instruct swimming lessons as assigned in accordance with YMCA guidelines.
Position is Part-Time with an introductory hourly rate of $12.00/hour
Applicants must be at least 16 years old
Swim Instructor (Posted 2/10/23)
A YMCA Swim Instructor provides direct leadership, instruction and motivation for students in a group format for youth ages 3-12.  Training will be provided on class format and management.
Position is Part-Time with an introductory hourly rate of $12.00/hour
Personal Trainer (Posted 2/10/23)
Group Exercise Instructor (Posted 2/10/23)
Front Desk Associate (Posted 2/10/23)
This part-time position supports the work of the Y, a leading nonprofit committed to strengthening community through youth development, healthy living and social responsibility. Delivers excellent service to all members, guests, and program participants. Responds to member and guest needs, promotes memberships and programs, and maintains cleanliness and organization of the lobby area. Availability: afternoons, evenings, Saturdays.
ESSENTIAL FUNCTIONS:
Provides excellent service to members, guests, and program participants in the Y and on the phone, contributing to member retention.
Conduct tours responsive to the needs of prospective members; sells memberships.
Assists with the operations of the Child Watch program, when needed.
Builds relationships with members; helps members connect with one another and the YMCA.
Handles and resolves membership concerns and informs supervisor of unusual situations or unresolved issues.
Applies all YMCA policies dealing with member services.
Performs other duties as assigned.
QUALIFICATIONS:
Certifications required within 30 days of hire: CPR/AED, and First Aid.
Excellent interpersonal and problem-solving skills.
Ability to relate effectively to diverse groups of people from all social and economic segments of the community
Previous customer service, sales or related experience.
Bilingual (Spanish) preferred.
Basic knowledge of computers
To apply directly, email your resume to DStern@ymcapalmbeaches.org or visit us on Indeed.