Group Swim Lessons
Gleneagles Aquatic Center
(2728 Lake Worth Road)
Monday-Thursday: 7am-7:30pm
Friday: 7am-6:30pm
Saturday: 7am-1:30pm
(561) 968-9622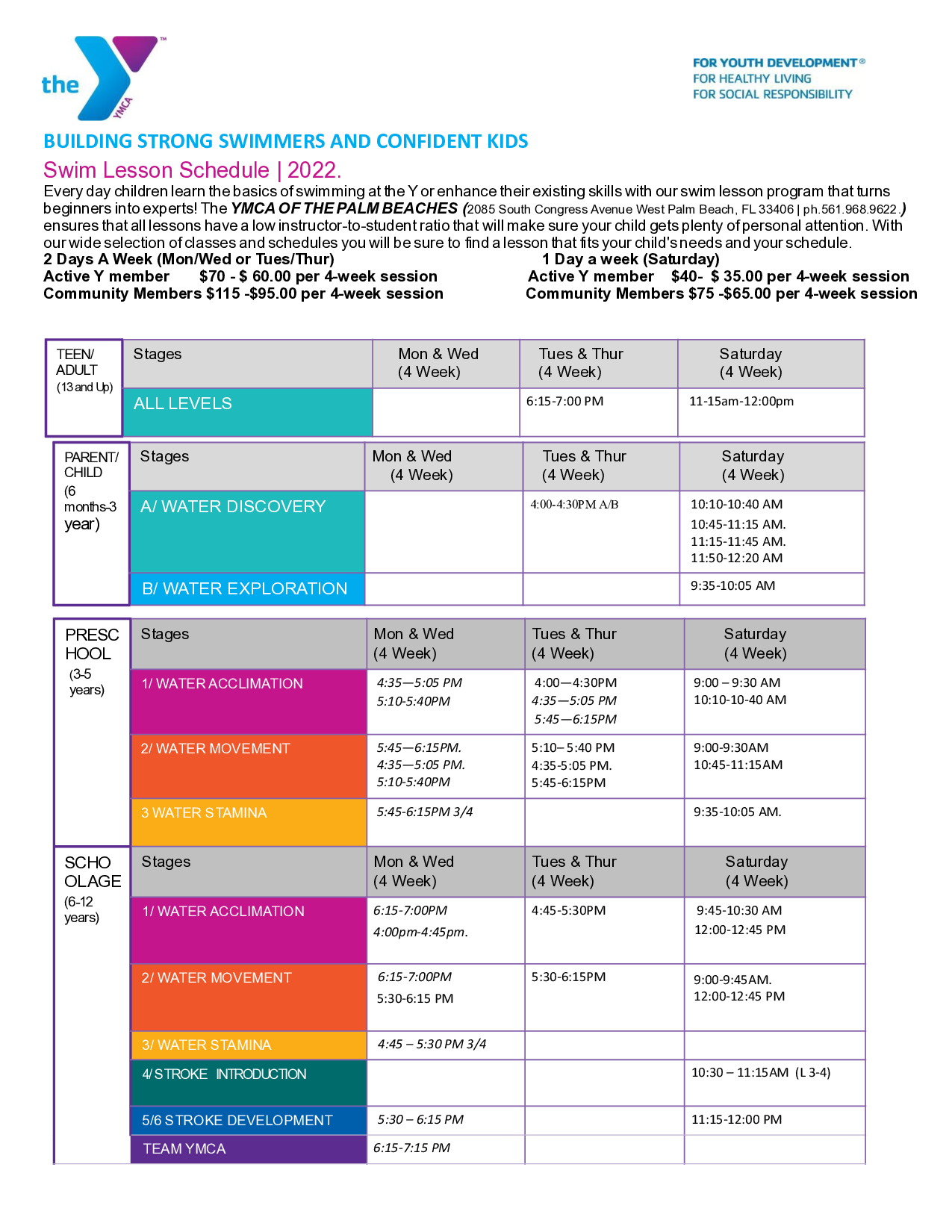 STRONG SWIMMERS ARE CONFIDENT KIDS
The YMCA of the Palm Beaches believes swimming to be a life skill. Given our reach and long history with aquatic programs, we are in a unique position to help bridge the gap in the delivery of swim lessons and water safety education throughout Palm Beach County. We are dedicated to teaching swim lessons in our community to all ages and backgrounds and here's why:
Formal swimming lessons reduce the likelihood of childhood drowning by 88%
64% of African American, 45% of Hispanic/Latino and 40% of Caucasian children have little to no swimming ability
For every child who loses their life from drowning, another five receive emergency care for nonfatal submersion injuries
DROWNING IS PREVENTABLE!
Swimming is an ability, a safety precaution, a great exercise and a challenging sport. Ys offer swim lessons (for all ages), family swim, competitive swimming, water exercise, and adaptive swim programs for kids with special needs. All YMCA swimming lessons and activities are taught by caring and compassionate professionals who focus on our participants' needs. Our instructors and lifeguards are trained and certified in required areas. We look forward to helping you enhance your family's water safety education and swimming skills to better enjoy the pleasures of all the aquatic environments the YMCA of the Palm Beaches has to offer.
Click here to find out if you qualify for a DPC Swim Voucher.