4200 South Congress Avenue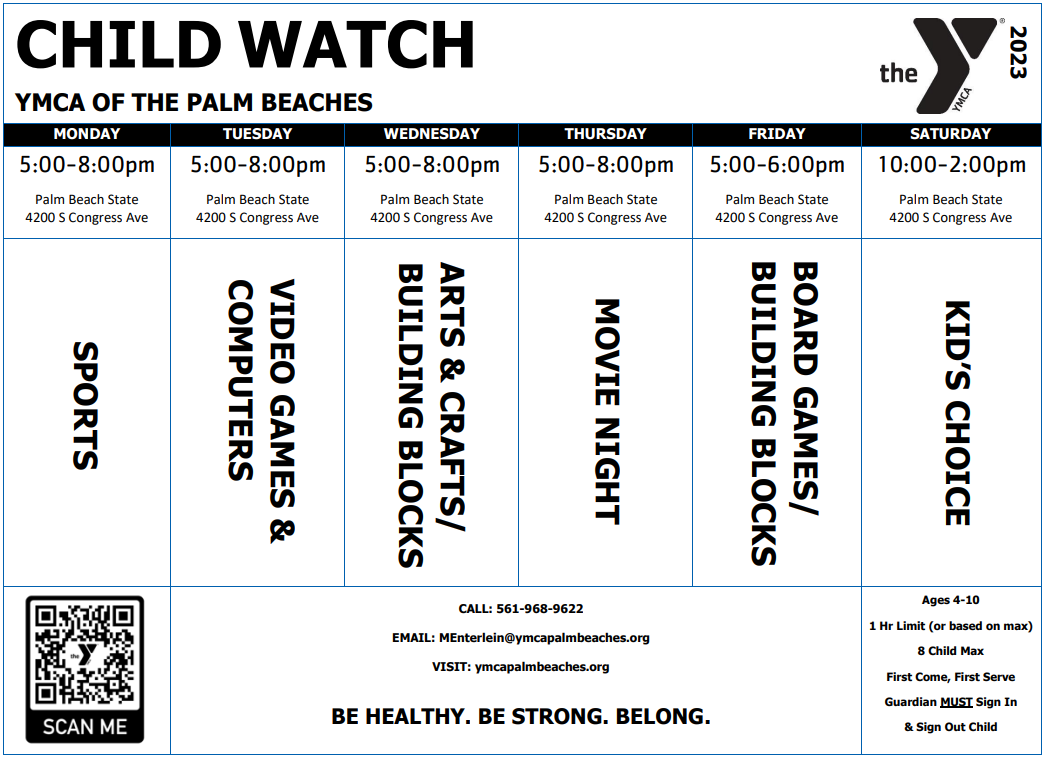 CHILD WATCH IS A SAFE, FUN PLACE FOR CHILDREN!
*This service is for parents/guardians while they are participating in programs and services at the YMCA of the Palm Beaches.
*We ask that our families follow these basic guidelines:
*Children ages 4-10 are welcome
*Parents will need to sign their children in and out at each visit. Please list any other adults authorized to pick up your children.
*We ask parents to bring their children fed and diapered before their visit.
*We ask that children be symptom free of any illness for 24 hours before participating.
*We request a limit of one hour per day for Child Watch usage.
*For safety reasons, we may limit the number of children in the Child Watch room at any one time.