4200 South Congress Avenue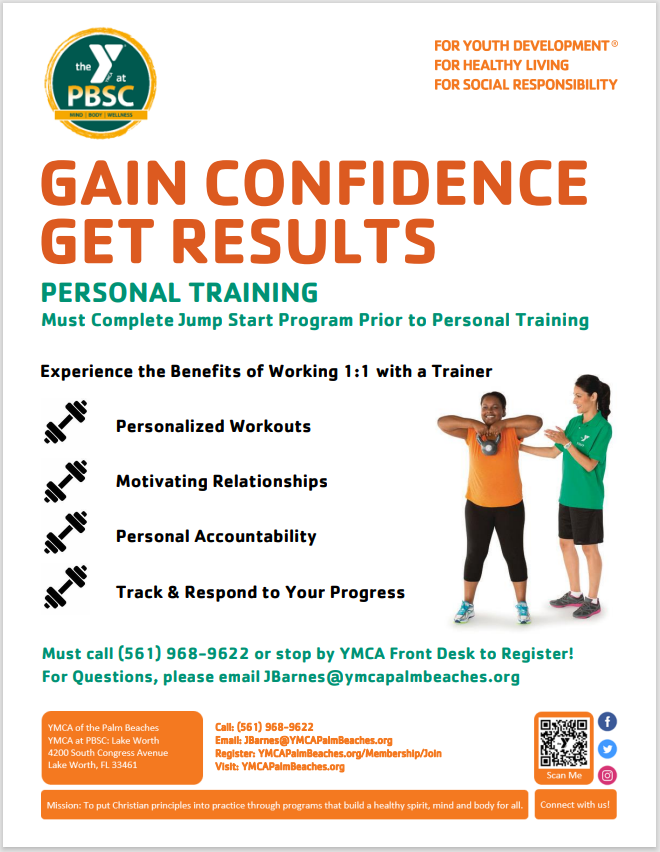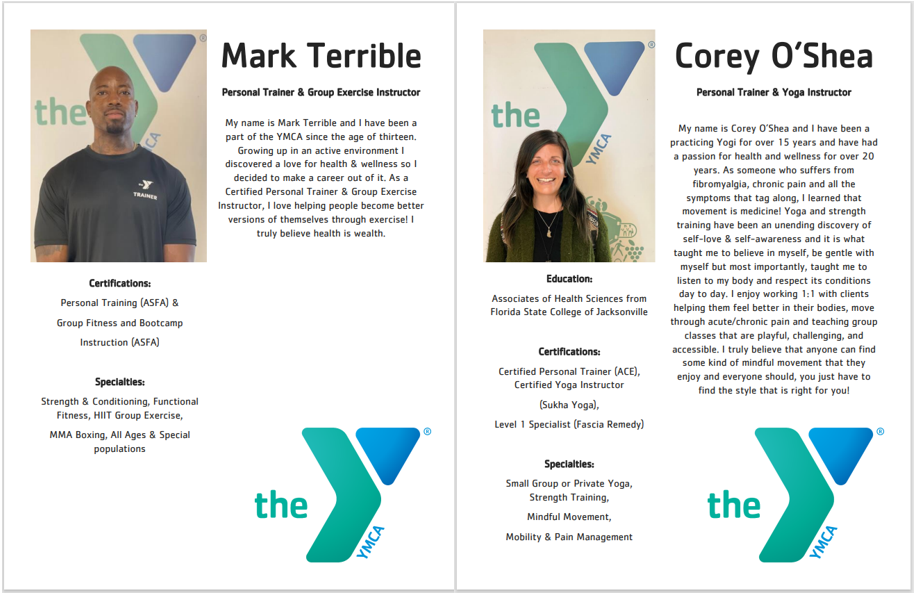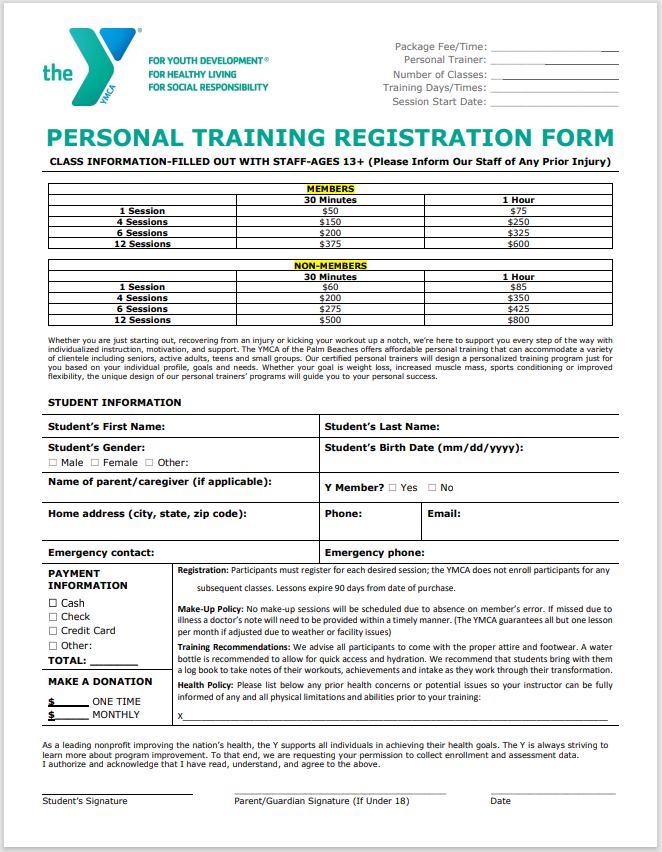 Whether you are just starting out, recovering from an injury or kicking your workout up a notch, we're here to support you every step of the way with individualized instruction, motivation, and support. The YMCA of the Palm Beaches offers affordable personal training that can accommodate a variety of clientele including seniors, active adults, teens and small groups. Our certified personal trainers will design a personalized training program just for you based on your individual profile, goals and needs. Whether your goal is weight loss, increased muscle mass, sports conditioning or improved flexibility, the unique design of our personal trainers' programs will guide you to your personal success.
Participants must register for each desired session; the YMCA does not enroll participants for any subsequent classes.
No make-up sessions will be scheduled due to absence on member's error. If missed due to illness a doctor's note will need to be provided within a timely manner. (The YMCA guarantees all but one lesson per month if adjusted due to weather or facility issues)
We advise all participants to come with the proper attire and footwear. A water bottle is recommended to allow for quick access and hydration. We recommend that students bring with them a log book to take notes of their workouts, achievements and intake as they work through their transformation.